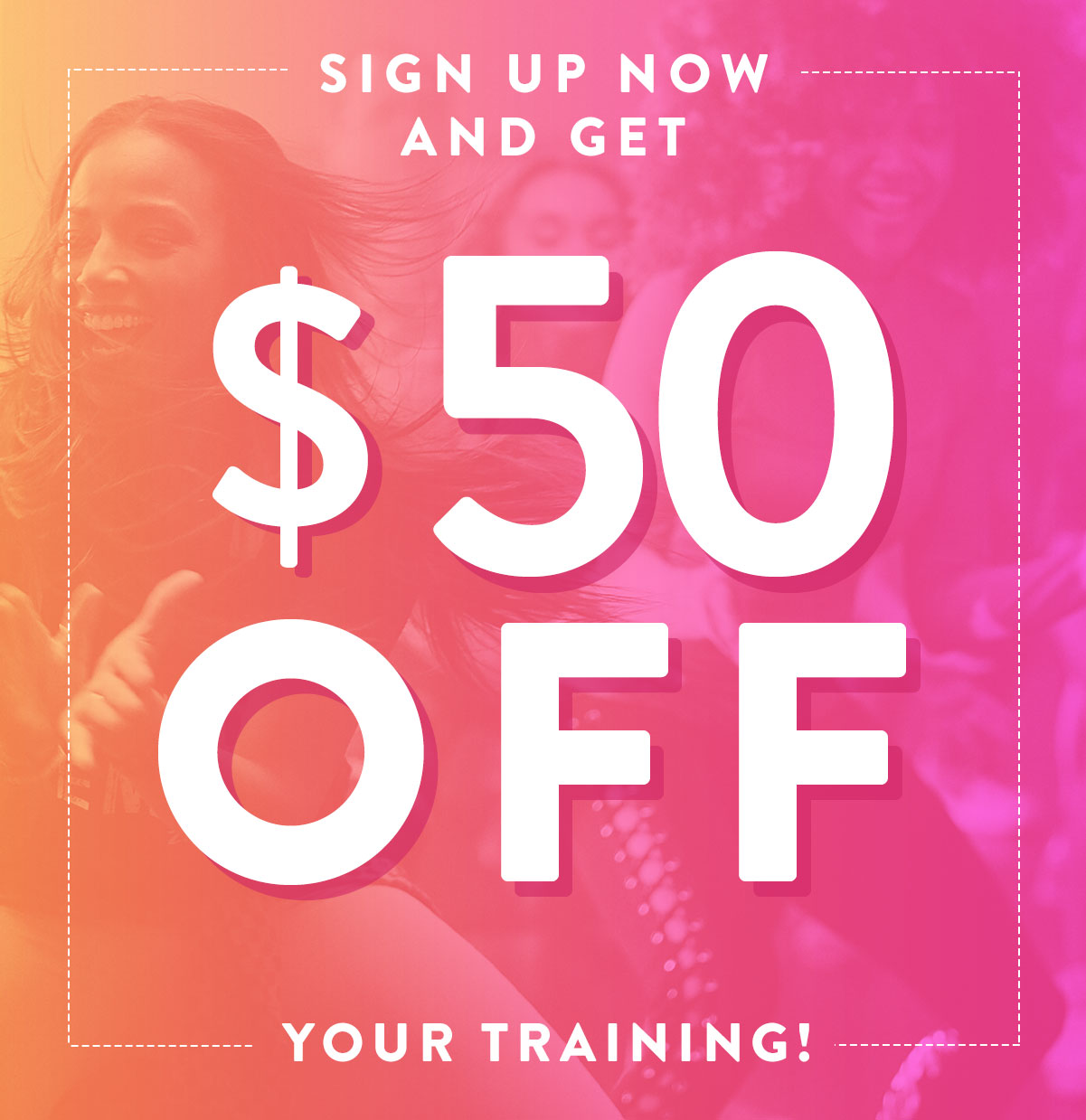 Hi Zumba® Fan,
When summer's over,people search for workout classes more than ever. Take advantage of this fitness boom and become a booty-shaking,life-changing Zumba® instructor!The chance to make money doing what you love? Kinda sounds like the best job EVER.
Sign up now and get $50 off your training!


Use Code:B1FLASH50

Hurry! This exclusive offer is ending July 14th,2019.
*Coupon code B1FLASH50 is valid on B1 and Jump Start Instructor Training Courses and expires 7/14/2019. Cannot be combined with other offers.

Copyright © 2019 Zumba Fitness,LLC Zumba®,Zumba Fitness®and the Zumba Fitness logos are trademarks of Zumba Fitness,LLC. 800 Silks Run,Suite 2310,Hallandale,FL 33009

Emails from Zumba Fitness often contain graphics and HTML. Make sure you don't miss a thing! Add zumba@zmail.zumba.com to your address book or safe sender list to get the full experience.

If you'd like to unsubscribefrom Zumba® offer emails,please click here. To manage your email preferences or to unsubscribe from all Zumba® communications,please click here to login.

Please note that this message was sent to the following e-mail address:newsletter@in.fashionhauler.com