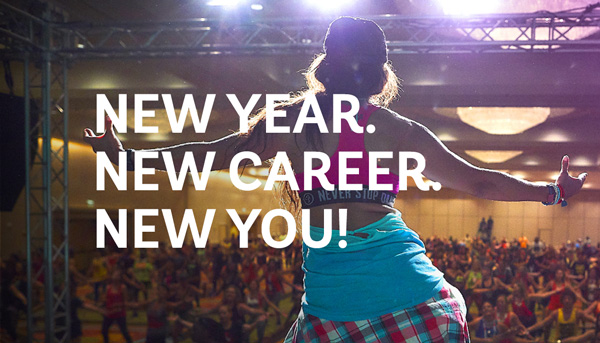 SAVE $25


ON YOUR B1 TRAINING
Dance into the New Year as a licensed Zumba® instructor and help others become healthier and happier in 2019. Become an instructor before the clock strikes midnight,so you're ready for students wanting to fulfill their weight loss resolution. What's even better? We're offering $25 off your Zumba® Basic 1 Training if you register before December 31. Just use the code below at checkout.

It's time to make this the best (and healthiest) year yet! Register today.



Use Code:

B1NEW25
HERE'S WHAT YOU'LL GET AT
YOUR TRAINING:

BASIC STEPS


The basic steps and variations to four of the Zumba®core
rhythms-merengue,salsa,cumbia and reggaeton.

MUSIC &CHOREO


The music and moves to successfully lead a class,plus take
home a review CD/DVD to reinforce everything you learned.

THE ZUMBA®FORMULA
Identify the different parts of a song and how to use them to
build an effective dance-fitness workout.

TEACHING LICENSE


Receive your license to begin teaching Zumba®classes.
Copyright © 2018 Zumba Fitness,LLC Zumba®,Zumba Fitness®and the Zumba Fitness logos are trademarks of Zumba Fitness,LLC. 800 Silks Run,Suite 2310,Hallandale,FL 33009

Emails from Zumba Fitness often contain graphics and HTML. Make sure you don't miss a thing! Add zumba@zmail.zumba.com to your address book or safe sender list to get the full experience.

If you'd like to unsubscribefrom Zumba® offer emails,please click here. To manage your email preferences or to unsubscribe from all Zumba® communications,please click here to login.

Please note that this message was sent to the following e-mail address:newsletter@in.fashionhauler.com