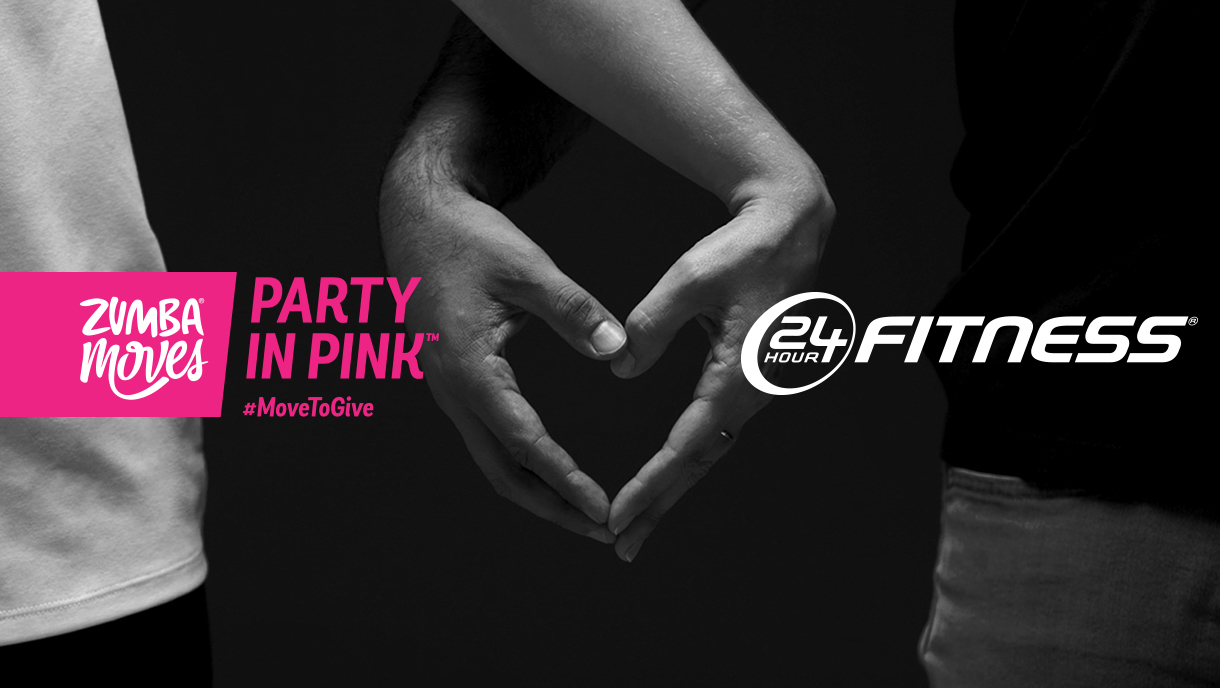 Join the fight against breast cancer with the help of our friends at
24 Hour Fitness! From Oct. 25-27,bring your friends and family to enjoy free Zumba classes all weekend long. These classes are part of 1,000+Party in Pink™ Zumbathon® charity events. Funds raised throughout this three-day event will be donated to The Zumba® Global Research Grant for Breast Cancer Prevention,managed by Susan G. Komen®.
It's time to join the Party in Pink™ movement! Can't make it to an event? You can always make a donation to do your part!
Free guest access for Zumba® Party in Pink™ Zumbathon® Event participants on days of event only. Must be 18 years or older (12 with parent). Photo ID and guest check-in required for club guests. Facilities, classes and amenities vary per location. Not all clubs open 24 hours every day. Additional restrictions apply. Expires 10/27/2019. © 2019 24 Hour Fitness USA, Inc.

Copyright © 2019 Zumba Fitness, LLC Zumba®, Zumba Fitness® and the Zumba Fitness logos are trademarks of Zumba Fitness, LLC. 800 Silks Run, Suite 2310, Hallandale, FL 33009

Emails from Zumba Fitness often contain graphics and HTML. Make sure you don't miss a thing! Add zumba@zmail.zumba.comto your address book or safe sender list to get the full experience.

If you'd like to unsubscribefrom Zumba® offer emails,please click here. To manage your email preferences or to unsubscribe from all Zumba® communications,please click here to login.

Please note that this message was sent to the following e-mail address:newsletter@in.fashionhauler.com