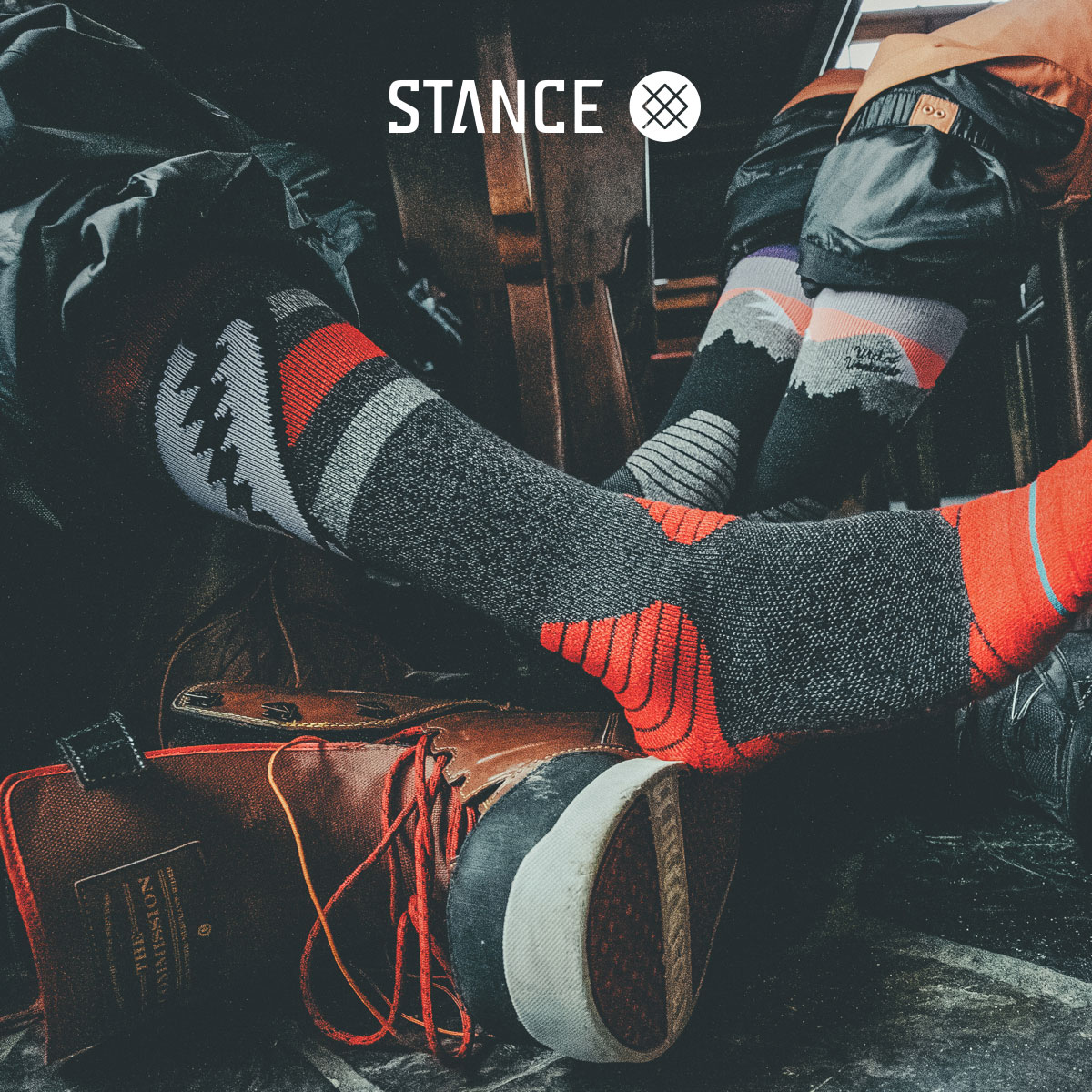 Make the most of the mountain this season with our all-new Snow styles,incorporating the latest in cutting-edge cold weather innovation.

"Stance socks are the gold standard in snowboarding."
Editor in Chief,Snowboarder Magazine

ALL MOUNTAIN

Balancing supreme warmth,remarkably soft hand (foot) feel,and of course,looks that kill,this sock is composed of the essential elements needed for your best day on hill.

PARK

Air channel cushioning offers vented protection while breathable
performance mesh improves ventilation and Merino wool offers additional moisture wicking,warmth,and antimicrobial benefits.

BACKCOUNTRY

A Merino wool masterpiece engineered on 200 needle machines,they are the perfect mix of graduated compression and ultra-low profile warmth.



No longer want to receive these emails? You canunsubscribe here.
Read ourPrivacy Policy.

Stance,Inc. 193 Avenida La Pata,San Clemente,CA 92673
©2019 Stance Inc. All Rights Reserved.