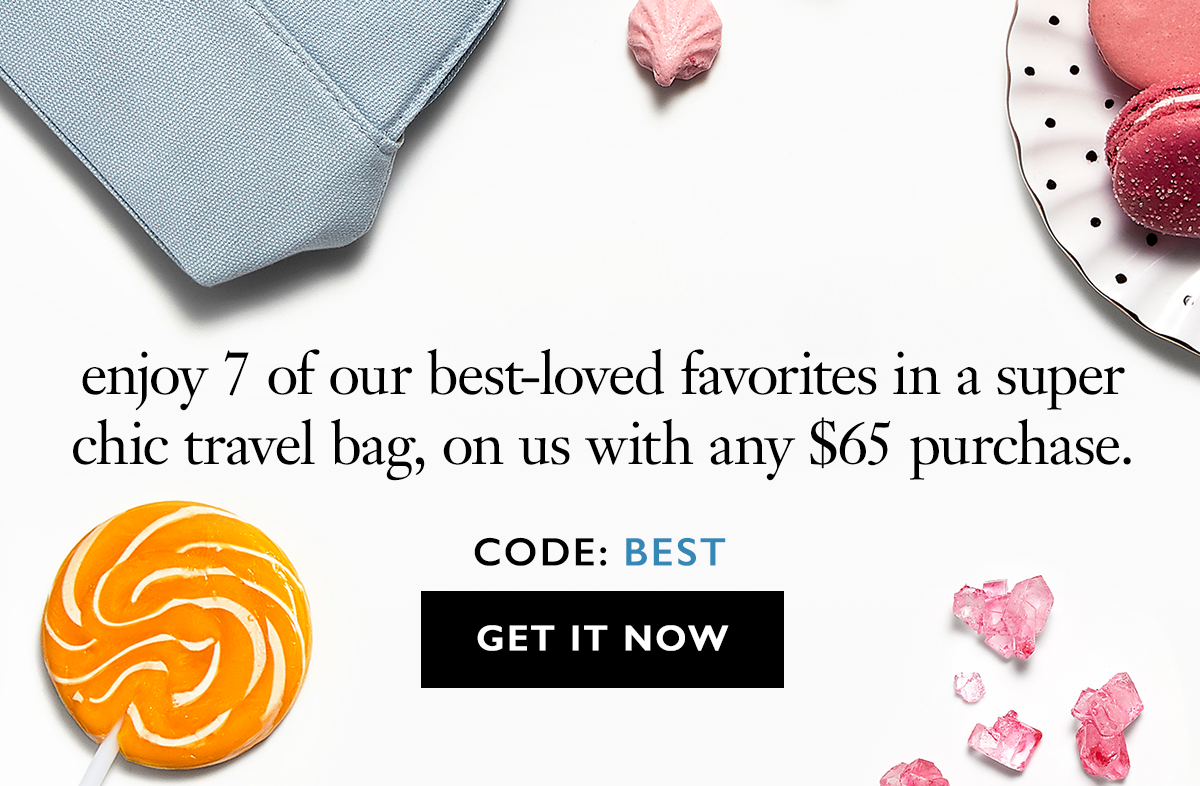 *promotional disclaimer:Enjoy a bestseller set with any purchase of $65.00 or more on philosophy.com. Add purchase to cart and enter offer code BEST to redeem. Offer valid from November 6 (12:01 AM EST) to November 8 (3:00 AM EST),2019,while limited supplies designated for this offer last. Set includes:purity made simple cleanser 2oz.,microdelivery daily wash 2oz.,renewed hope peeling mousse deluxe sample .23oz.,amazing grace body lotion 2oz.,amazing grace shower gel 2oz.,fresh cream lip shine .4oz.,hands of hope berry &sage hand cream 1oz.,and make-up bag. No refund available if gift not returned with purchased product(s). Offer available to residents of U.S. and U.S. territories only. Applicable purchase amount does not include items not in stock at time of purchase;items not designated for offer;pending purchases or purchases made before or after the offer period;or any fees or costs,such as cost of shipping,handling,and sales tax. One offer per customer. Offer cannot be combined with any other promotion,sale,site discount,or loyalty discount. We may cancel or change this offer or cancel your order without notice due to insufficient supply,your noncompliance with offer terms,lack of bank authorization,system error,unforeseen problems,or for any other reason. Other restrictions may apply.

this email has been sent to you because you are a member of the philosophy mailing list. if you do not wish to receive these emails in the future,please click hereand you will be removed from our list.

View email in Browser


philosophy:350 ­fifth ave,­new york,ny­ 10118
copyright © 2019 philosophy.­com,inc. all rights reserved.