I'm gonna be real with you — you probably don't want to shop too much this weekend. Why? Because Memorial Day is coming up soon, and there are going to be a lot of sales. If you have your eye on something big, it's definitely best to wait and see what sort of markdowns roll around; expect a good amount of them to begin on Thursday or Friday.
But! If you have a shopping itch you just have to scratch RIGHT NOW, we're here for you. Below, a list of this weekend's best sales, all of which you can shop immediately. —Tiffany Yannetta, shopping director
Kiehl's:Tale 20% off sitewide with the code FRIENDS. This sale only happens once a yearand will wrap up on Monday,so if you want something,better grab it now. A suggestion:Start on the best sellers pageif you're not already a Kiehl's fan. (Another suggestion:Buy the avocado eye cream,which is on sale for $20.)
Kindred Black:Everything onthis page is 30% off with code SPRINGCLEAN,including already marked-down items. On two very opposite ends of the spectrum,thisbeet-colored cheek stainis $7,and thisvintage Hermès bucket bagis $420.
Rag &Bone:Select merchandise is up to 50% off over at Rag and Bone. Theseblack skinny jeansare $100,and thesepink oxfordsare $275.
Kate Spade:There are lots of markdowns over at Kate Spade,including pretty good deals onbagsandshoes. Thiscrossbody(which comes in pink,camel,and black) is $239,and thispinwheel-print walletis $50.
Club Monaco:The sale section at Club Monaco is pretty well stocked right now. Thisfloral jumpsuitandnavy ruffle-hem dressareboth$199 and perfect for summer weddings. And even though summer hasn't even started yet,there are a bunch ofshorts on sale,too.
Modern Citizen:Select basics are on final sale at Modern Citizen,like thisblack sleeveless dressfor $54.60 and thisbrown vegan leather jacketfor $84.
REI:There's a huge anniversary salehappening over at REI that includes everything from camping gearto actual kayaks(and,of course,the clothes and shoesyou'll need while using all that stuff). If that sounds overwhelming, here's a good place to start.
Hey, Want Even More Discounts?
Ad from our sponsor
Features
Flappers Didn't Really Wear Fringed Dresses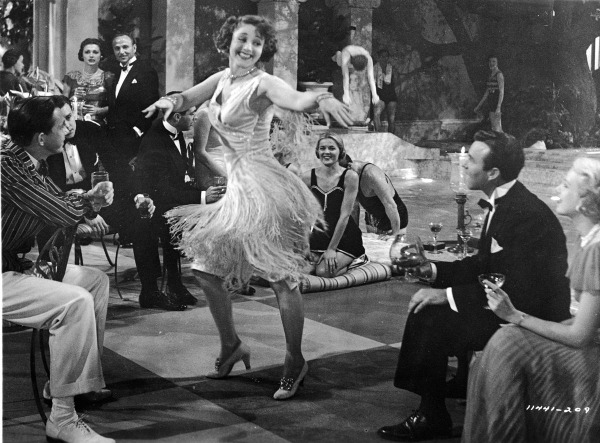 In 1958, Marilyn Monroe appeared in a lavish Life magazine spread to pay homage to five sex symbols of the screen who came before her. As Marlene Dietrich, she's a lofty ice queen; as Jean Harlow, a smoldering temptress. But as silent film siren Clara Bow, she's a kinetic force: Under a canopy of pink and red balloons, she pops champagne and vamps flirtatiously, flinging her arms out and her knees in, the long rows of fringe on her short red dress caught midswing by Richard Avedon's lens. Thanks to that dress, it's clear immediately that Bow, who had faded into obscurity by the time of the shoot and is a virtual unknown now, was at her peak a Jazz Age vixen of the highest order — a flapper.
Almost 60 years later, from Halloween to New Year's Eve to your cousin's bridal shower, the same standard still applies: The quickest way to pull together a look everyone will read as "1920s" is a short, tight, scoop-neck dress, probably in a solid red or black, dripping with fringe or at least with a long fringe hemline. On Amazon, options start at just $20. Customers who bought this item also bought: Long Cigarette Holder, Feather Boa 60", Roaring 20s Sequined Showgirl Flapper Headband w/Feather Plume. A fun, flirty, familiar flapper, all for under $100. And, for the most part, wrong.
Keep reading >>
Shopping
The Hoop Earrings Versatile Enough for All My Identities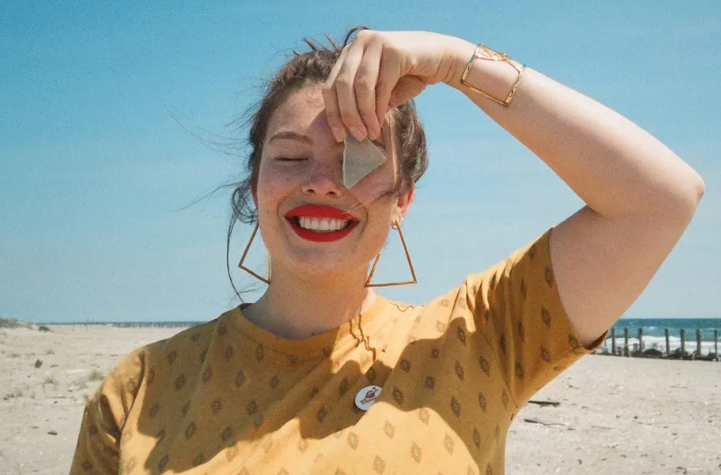 Of all the adult skills I haven't yet mastered — interpersonal compromise, saving for retirement, a laundry schedule that prevents me from having to go commando — I'm perhaps worst at the "signature look." In one week, I might play flower child in a voile dress and wood platforms on Monday, evoke Rhythm Nation-era Janet Jackson in a biker jacket and baseball cap on Wednesday, and go full-on Yohji Yamamoto in some cocoon-shaped apparatus that's equal parts sexless and intimidating by Friday.
While throwing on investment separates in a muted palette and moving on with my day without so much as glancing in the mirror is an alluring idea, it's just no life for me.
Since New York isn't known for its spacious storage, though, any piece I can wear with a range of looks is invaluable. That's why I'm head over heels for Bing Bang's Large Triangle Hoops ($140). Somehow, they're the perfect singular accessory for someone who wants, on any given day, to look like the curator of a particularly avant-garde gallery, a long-lost member of Salt 'n' Pepa, or both.
Their clean angles, rather than smooth curves like traditional hoop earrings, make them special while remaining versatile. They come in yellow gold, rose gold, and silver, so you can match them to whatever kind of person you feel like being on any given day. That's my plan, anyway. —Nora Whelan, contributing writer